The Pokémon tournament is on! Vote for your favorite Pokémon.
Grass Type
Participants:
1.Bulbasaur
2.Chikorita
3.Treecko
4.Turtwig
5.Snivy
6.Chespin
7.Oddish
8.Bellosprout
9.Tangela
10.Leafeon
11.Hoppip
12.Cacnea
13.Cherubi
14.Pansage
15.Carnivine
16.Roselia
17.Leavanny
18.Trevenant
Choose the 16 who will participate and the 2 who won't.
Talk Section
Message here about the above section so that we know that you are talking about the Grass type participants.
Leave messages like this.

I don't want Cherubi to participate.--Utkar22 (talk) 17:26, March 22, 2015 (UTC
Trevenant, go die in a hole.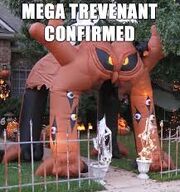 Awesomeness,
-Egear
15:21, April 5, 2015 (UTC)
Round 1
Winner is:
Winner is:
Winner is:
Winner is:
Winner is:
Winner is:
Winner is: Roselia!

Vote for your favorite in each battle and make it win!
Ad blocker interference detected!
Wikia is a free-to-use site that makes money from advertising. We have a modified experience for viewers using ad blockers

Wikia is not accessible if you've made further modifications. Remove the custom ad blocker rule(s) and the page will load as expected.